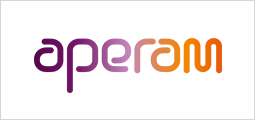 APERAM STAINLESS SERVICES & SOLUTIONS ITALY S.R.L.
CENTRO SERVIZI MASSALENGO
26815 Massalengo LO - Località Priora
CENTRO SERVIZI PODENZANO
29027 Podenzano PC - Via Santi 2
Filiali commerciali: Roma, Vicenza
stainless.italy@aperam.com
www.aperam.com
The company is integrated to the Aperam Stainless & Solutions organization. Its range of products includes hot and cold rolled flat austenitic, ferritic, martensitic and duplex stainless steels; width up to 2,000 mm; hot thicknesses from 2 to 14 mm, cold thicknesses from 0.3 to 8 mm. Production of strips, sheets, straps and discs from steel mill and service centre. Narrow and edged strips. Stainless steel precision strip, thin and extra-thin, nickel alloys, thickness range from 0,050 to 2,50 mm. Round welded tubes.

APERAM ALLOYS ITALY
20122 Milano MI - Via San Calimero 3
nickel.alloys@aperam.com
www.aperam.com
Sale of Fe-Ni and Fe-Co alloys, made in France by Aperam Alloys, and clad metals made in India by ICS, company owned by APERAM. Coils, plates, bars, wire rods, wires and flat shapes (made of Ni-Cr, Fe-Cr-Al, Cu-Ni), toroidal cores (nanocrystalline, Fe-Si , Fe-Ni), bimetals in coils and bimetallic stamped parts. Many kinds of alloys with: very low magnetic leakage - high yield strength-very low thermal expansion coefficient-high corrosion resistance-welding alloys.