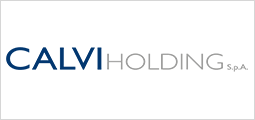 CALVI S.p.A.
23807 Merate LC - Via IV Novembre, 2
calvispa@calvi.it
www.calvi.it
From the shape to the solution. Calvi SpA: customized perfection since 1950.
Calvi is specialised in the manufacturing of special cold drawn profiles with complex-geometry sections. Calvi SpA ability to successfully face the challenges of an increasingly dynamic and competitive market reflects its undisputed and growing focus on innovation. Advanced technology in the design and simulation tools, and the characteristics of the processing plants, combined with the skills of the designing and operational staff, make it possible to achieve engineering of highly competitive processes over an ever increasing range of products. The company is recognized as a privileged partner of excellence-oriented customers, especially in the field of automation, and in particular in the production of special profiles that are used to produce both the linear guides' rails and carriages.
FIAV L. MAZZACCHERA S.p.A.
20041 Agrate Brianza MB - Via Archimede, 45
infoandsale@fiav.it
www.fiav.it
Fiav L. Mazzacchera SpA, a centenary and stainless know-how
The company is specialised in the production of special drawn steel profiles to the design and specifications of the client. Since 1913 FIAV has realised about 20,000 profiles of different shapes. The company's strong point is the production of medium and small section size profiles in bar or coil form, using and combining all available hot and cold deformation technology. The company also has the capacity to manage production of small batches and has great experience in the working and treatment of stainless steel, with the possibility of various surface finish grades up to 'mirror finish'. FIAV L.MAZZACCHERA S.p.A. is also distinguished for production of semi-finished products for the Energy (in particular in the construction of gas and steam turbines and generators). Today FIAV - in addition to consolidating its position for extruded profiles - develops new skills in the engineering of cold rolled profiles.
SIDERVAL S.p.A.
23018 Talamona SO - Via Chini Battista, 60
siderval@siderval.it
www.siderval.it
Siderval SpA, an history of quality and innovation
Founded in 1972, Siderval S.p.A. has become the market leader in special hot extruded steel bars produced by hot extrusion. Siderval has acquired a vast knowledge of extrusion production technology and the company is able to transform different types of steel such as: carbon, alloy, high alloy, stainless steel and alloys and titanium. The excellence and production efficiency of Siderval pass, always, by important investments in research and development aimed at continuous improvement. The company is prepared to respond to extremely strict quality standards and can satisfy the most rigorous requirements, ranging in all application sectors to the more challenging, as nuclear energy and aeronautics. It also stands out for the important and prestigious projects in the field of architecture and civil engineering.
In Siderval, expertise, know-how, equipment and state-of-the-art tools have resulted in more than 5700 different profiles. Siderval today controls two other companies (Cefival in France and HSEP in Germany).